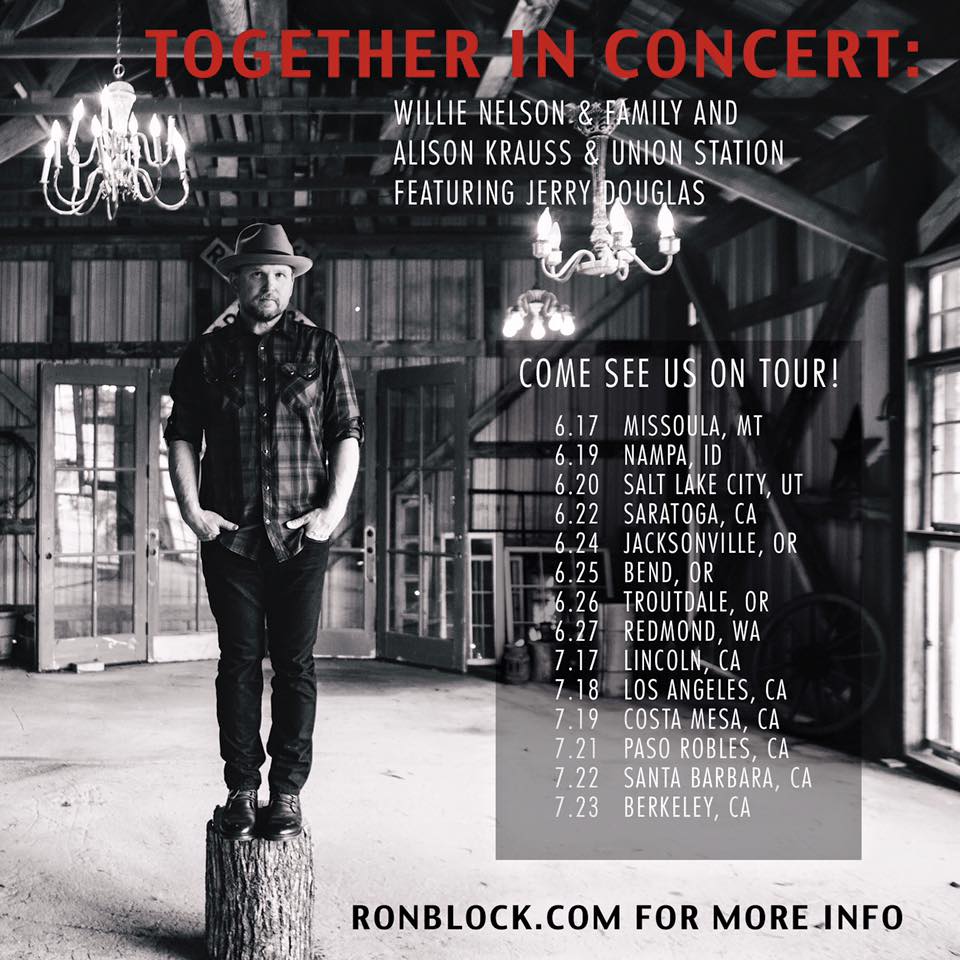 It's an exciting week around here. I've been laying down guitar parts and doing preliminary mixes for my new album, "Hogan's House of Music," and preparing to go back out on the road with Alison Krauss & Union Station. 
We will be on tour with Willie Nelson this month and next.
Go to RonBlock.com for more info on these shows and to see more about my new album releasing this Fall.
I'll do my best to show you pictures, and a little of my vantage point as I go out and play with these great musicians!
Stay tuned.....it'll be fun!