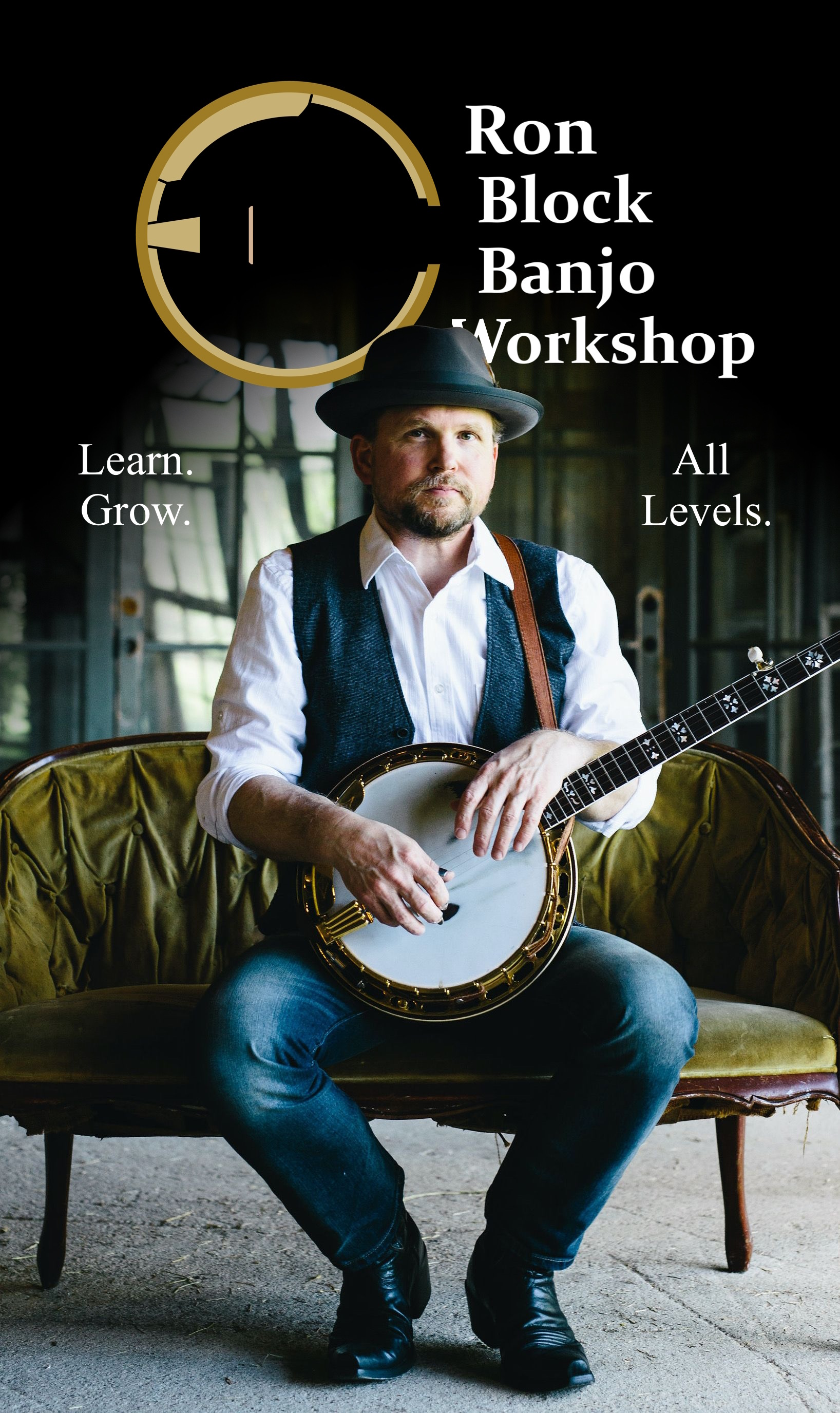 The Ron Block Banjo Workshop app is up and running! It has plenty of lessons up for your banjo journey, and more will be continually added. 
1. Go to the web app link below to browse on smartphone, tablet, or computer.

2. Look for the Discover tab (left or bottom) to sign up and subscribe.
Web app: https://ron-block-banjo-workshop.passion.io/learn/products
3. After signing up, go to the App Store or Google Play and download the Passion.io app. Search "Ron Block Banjo Workshop" and you can sign in to your account.
FOR THOSE ALREADY SIGNED UP FOR THE WEBSITE VERSION: 
It still works for you. Eventually all the material will be re-edited and migrated to the app, but I'll keep it here for a good long while yet. No new material will be going up on the website - it will all go into the app. 
The app has a Community feature where I can pop in every few days and answer questions, and it's going to grow with new content often for a long time.