Hello to friends and fans!
Special thanks to you for supporting 
Hogan's House of Music
. I love making music for you and that's a community activity, impossible without the support of friends and fans. This is the first of a monthly email newsletter to update you on what's happening – tour dates with AKUS and others, solo dates, recording, interviews, and other fun stuff. Several things are coming up. 
Christmas EP
A Christmas EP is now in the works, Carter's Creek Christmas, with some of the selections requested by vote from those on 
my Facebook page
. I've recorded six of the tunes in my studio with several of my vintage guitars and Huber banjos and will do more in the next few days.  
Release date will be November 27th.Song titles will be:
O Holy Night
God Rest Ye Merry Gentlemen
What Child Is This?
Angels We Have Heard On High
Santa Claus Is Coming To Town
Cherry Tree Carol
Sleigh Ride
Brightest and Best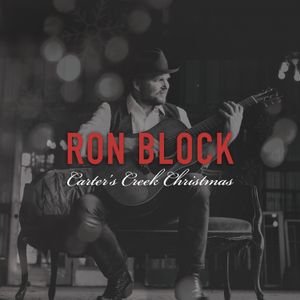 The Local Show
On November 17
th
 I'll be playing at 
The Local Show
 with 
Buddy Greene
 and 
Andrew Peterson
 at
The Well Coffeehouse
 in Brentwood, Tennessee. Come join us if you're free. Buddy knows some of the tunes from Hogan's so we're sure to do a few. 
Angel Band Christmas
November 30
th
 is a show with 
Andrew Greer and Friends: An Angel Band Christmas
 at the Franklin Theatre in Franklin, Tennessee. It's a benefit for Food for the Hungry Nicaragua, sure to be full of Christmas cheer.
Behold the Lamb of God at the Ryman
Andrew Peterson's annual Christmas shows are a favorite event of mine. I'll be playing banjo and guitar in the show on December 13th and 14th.
Jars of Clay
I'll be sitting in with Jars of Clay and also doing one of my tunes at the Franklin Theatre on December 16th. 
24 Years With AKUS
October 12
th
, 2015 marked the beginning of my 25th year with 
Alison Krauss & Union Station
. They've  always been my first musical priority. Alison, Barry, Dan, and Jerry are great people and some of the best musicians I know. 
As time goes on, our band's touring ebbs and flows, and in that vacuum there's a restless need to play music. So – that's what I do. 
Making Hogan's House of Music
Hogan's House of Music
 combines many elements. There is a strong emphasis on tradition. At heart I'm a rural boy. But there is experimentation. I love visiting cities, seeing new things. Hogan's House of Music is a clashing and melding of the jaggedly different worlds I grew up in. There's rural and there's city; there's relentless banjo-rolling and bendy, bluesy single-string.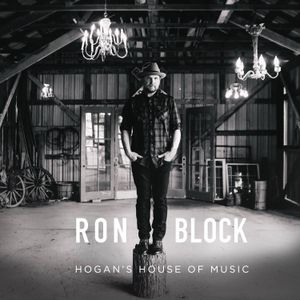 It's been a long road since beginning the record earlier this year - writing and finding the tunes, tracking at Nashville's Southern Ground, and mixing at Eric Uglum's studio in California. Josh Petersen, my manager, and Ronna Rubin, publicist, have done a lot of legwork setting up interviews, appearances, and some of these shows.
Here are a few highlights of the past month: 
Interview for Bluegrass Unlimited. 
Playing with Sierra Hull on Nashville's Lightning 100.
Playing for the folks at Country Weekly and Music Row Magazine with Sierra Hull and Clay Hess.
A set with Alison Krauss in Atlanta at a benefit.Release day on September 25th.
WSM interview.
Interview in the Tennessean and the Nashville Scene.
A record release party for Hogan's House of Music at Puckett's in Franklin, Tennessee, with Sierra Hull, Todd Phillips, Trey Hensley, Bryan McDowell, and Lynn Williams.
IBMA events:
A Skype session from home – a panel with Claire Lynch, Mark Schatz, Stephen Mougin, and Greg Cahill on getting along musically and personally in a band.
A showcase of Hogan's House of Music with Sierra Hull, Rob Ickes, Clay Hess, Bryan McDowell, and Irl Hees.
An Alison Krauss & Union Station show at IBMA in Raleigh.
A banjo workshop.
An appearance at the Huber Banjos booth at IBMA to sign cds.
Played tunes from Hogan's House of Music at a church in Raleigh with Sierra Hull and Clay Hess
When I got back to Nashville after IBMA:
An appearance to play some tunes with Clay Hess and talk with the Grammy folks at the Nashville NARAS office.
A set with Alison Krauss and Dan Tyminski at the Nashville Palace for the 9th Annual MNPD Law Enforcement Show with Phil Vassar.
Interviews for RabbitRoom.com, BluegrassToday.com, and Country Weekly. 
It's been a very productive few months. Thanks to Josh and Ronna for all they do (Josh keeps me on track – he's a man with a plan). 
Thanks again for supporting the new record! 
Best,
Ron