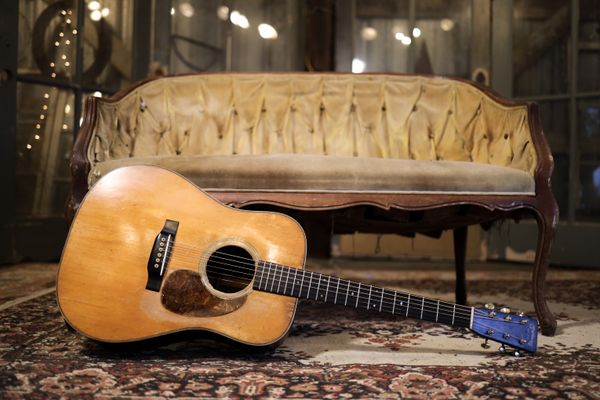 HELLO GUITARISTS!

I've got an Online Guitar Workshop (click here!) available now!

LEVEL: Intermediate to advanced

OBJECTIVE: To help guitarists see new ways to move forward - to give you the tools and ideas that I've used to create my style of playing with Alison Krauss & Union Station so that you can take those tools and more fully develop your own styles of playing. Order link is here: Guitar Workshop
TOPICS: Roots and Inflluences - George Shuffler, Larry Sparks, and Clarence White to blues and country players. We'll move on into some of my solos with Alison throughout the course, but at the front end we'll look into some of the players that helped create the guitar style I use with AKUS, and how I change my playing for other situations. 
The Psychology of Playing Well (this is incredibly important) 
Right and Left Hand Technique 
Tone - Timing - Taste 
Rhythm Playing 
How I Learned and Continue to Learn the Neck 
Make Solos More Moving with Expression 
Make Solos More Engaging with Intervals ("doublestops") 
Playing the Melody: The Many Ways to Vary a Solo. 
Crosspicking 
And I'll add more before the starting date. 
Plus these freebies and more: Downloads of A Light So Fair: Peaceful Guitar Instrumentals; my Hogan's House of Music bluegrass instrumental record (I took quite a few guitar breaks on it); a pdf of my Traditional Guitar Workbook with my personal tabs of George Shuffler, Larry Sparks, Bill Napier, Don Reno, Clarence White, and Junior Blankenship. These freebies alone are worth about $47. 
The Workshop will be held on these days at 7pm Central in 2020: Nov 12, 19, 27, Dec 3. (Nov 26 is Thanksgiving, so that day will be done on Friday, Nov 27). 
When signing up, you'll get a download link for Hogan's House of Music. I'll be putting all email addresses into a file, and in the next week or so when I get everything into Dropbox I'll be sending out the Zoom link, passwords I'll use for the videos, and the Dropbox link with the outlines, tabs, and freebies. 

I'm looking forward to it!

(Photo by Russ Carson)