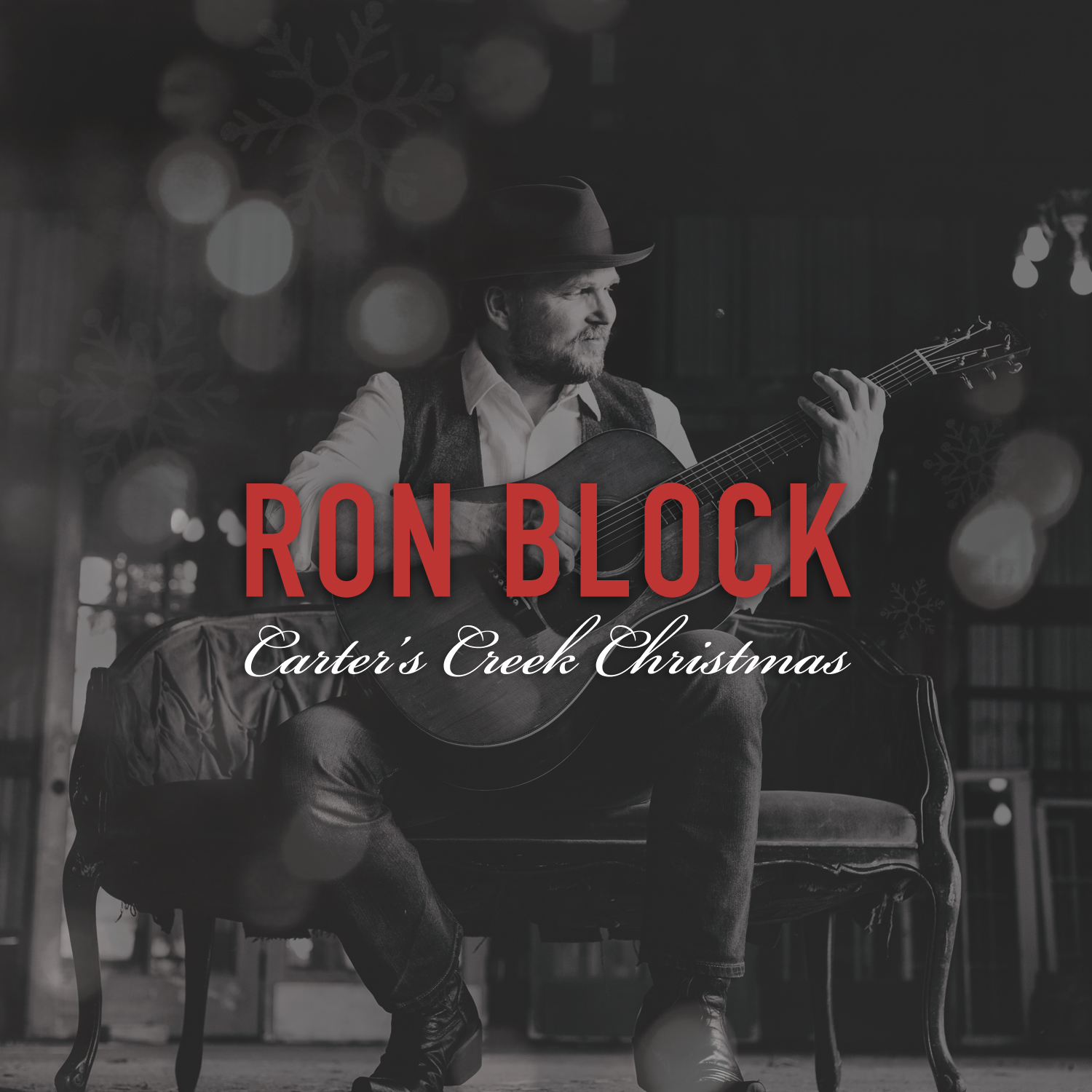 We have some exciting news to announce!
Ron Block is in the process of putting the finishing touches on his new Christmas EP, "Carter's Creek Christmas", releasing November 27th!
He has taken a handful of Christmas tunes requested from fans, and picked a few of his personal favorites. 
The album features:
-O Holy Night
-What Child Is This?
-Santa Claus Is Coming To Town
-Angels We Have Heard On High
-God Rest Ye Merry Gentlemen
-Brightest and Best
-Cherry Tree Carol 
-Sleigh Ride
The record is all instrumental and reimagined versions of some Christmas classics! There are both sparse/intimate moments, and a couple uptempo and light hearted tunes.
Everything has been recorded in his Moonlight Canyon Studios in Franklin, TN with instruments ranging from his 1938 Martin D-28 Herringbone, 1946 Martin 00-18, a 1957 Gibson ES-125 and a 1963 Fender Tele through a late 50s Fender Deluxe, and his newer 1990s Gibson F-5 mandolin, and Huber Ron Block Model banjo.
Tim Crouch is also featured on the record. Tim also played some of the fiddle on "Hogan's House of Music". 
The album will be for sale digitally on the 27th and we will have physical CDs as well. We're thrilled to share this holiday music with you, and hope these songs will be good additions to your Christmas playlists.
Many thanks go out to Kate Albie Armstrong for the incredible album cover she created, and Crystal Koster Martel for the beautiful photography. Also thanks to Laura Preston for diligent and invaluable work helping me launch and sell this music!

-Josh (Music City Management)