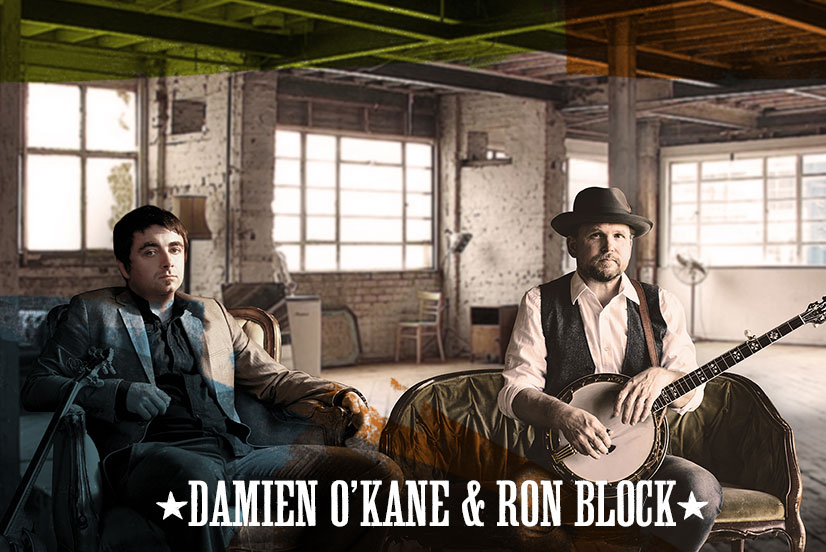 Greetings! First of all, thanks so much to everyone who has participated in my online banjo workshop on RonBlock.com! It has been an amazing response. The workshop sessions and extra videos will be up on the site for a good long while, and the extras, including my Traditional Banjo Workbook, will continue to be given away as a part of the online course. If you're interested you can find the course at https://ronblock.com/home.  
2018 has shaped up very well for touring. I spent the end of January until the middle of February in the U.K., playing with Kate Rusby and Damien O'Kane at Celtic Connections in Glasgow, then headed to Yorkshire to finish recording Banjophony, a melding together of Damien's Irish four-string banjo style with my more bluegrassy approach. Damien is one of the best musicians I know, and I'm thrilled to work with him. We'll tour Banjophony in the U.K. this year, starting with the Underneath the Stars Festival and ending with the Cambridge Folk Festival on August 5th (I'll be playing with Kate Rusby there as well, and one other date on that U.K. trip).  
I came home Feb 13th, and on the 16th through the end of the month helped produce a ten-song, sparse, folky recording with Jackson and Ella Paul, a brother-sister duo from London with excellent voices and playing.  
Despite a minor flood in my studio due to a broken pipe, Ethan Jodziewicz and Barry Bales played bass last week on several of the Banjophony tracks, and Sam Bush, Sierra Hull, and Stuart Duncan are due here next week to add parts. 
I'll be guesting on March 17th at the Music City Irish Festival here in Nashville, and near the end of March I head to Sore Fingers, a bluegrass and old-time camp in Kingham, U.K., near Oxford - always a thrill to spend time with U.K. friends.  
When I get back I've got some dates at the end of April with The Vintage Martins (Eric Uglum and Bud Bierhaus) in Kentucky and Indiana, and then rehearsals for the Alison Krauss tour start. We tour, more or less, from mid-May until October - check www.ronblock.com/tour for specifics - not all dates are up yet; I'll post them as they are confirmed.
Best,  
Ron